Colling Media Expands in the E-Commerce Space in 2023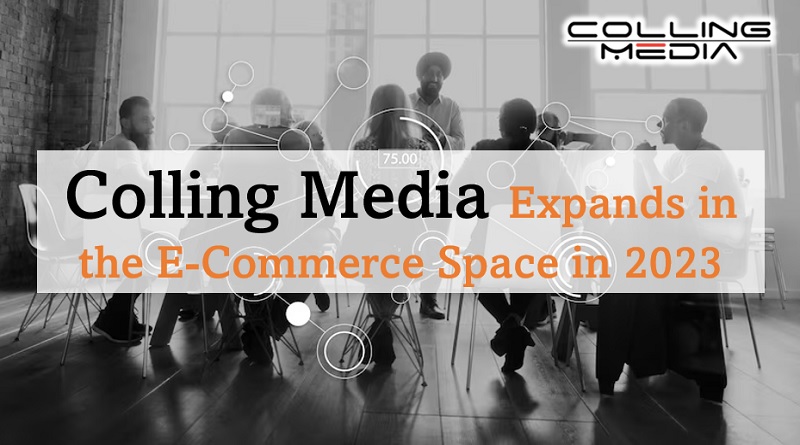 Colling Media, one of Arizona's fastest-growing advertising agencies, continues to expand into e-commerce in 2023 to generate revenue for its retail clients. To achieve better results, the agency leverages Meta Advantage + Shopping, Google Shopping and Amazon Seller, expanding customer engagement in the digital marketplace.
"As we have pushed the envelope with e-commerce, we have seen the landscape become ever more fragmented, and we will continue to drive results by helping businesses meet customers where they are,"

Doug Campbell

, President of Colling Media.
Meta Advantage+ Purchase
Meta Advantage+ Shopping streamlines business operations across all channels using Meta's machine learning technology, which improves return on ad spend (ROAS). It also grows the brand's overall customer base through targeted advertising campaigns, driving more add-to-cart and checkout actions.
In 2022, a Colling Media business partner had significant success using Meta's Advantage+ Shopping feature. Campaigns generated a ROAS of over 500%, a significant improvement from a ROAS of 335% in 2021 when Advantage+ was not being used.
Additionally, the retailer saw a 95% increase in revenue and a 62% increase in purchases year over year, reflecting an increase in customer base and average checkouts.
Google Shopping
Google Shopping allows retailers to show products to users searching for specific or related products/retailers through search results and shopping ads by collecting product information. Products. The service also allows potential customers to view seller information and go directly to the company's website to make a purchase.
Additionally, in 2022, a Colling Media business partner had significant success using Google's Maximize Conversion Value bidding strategy when combined with Shopping campaigns. Campaigns boosted ROAS by more than 600%, up from 400% in 2021 before adopting the new bid strategy, resulting in an 80% increase in purchases year-over-year.
Seller on Amazon
Amazon Seller Benefits is more than just one of the largest online marketplaces. The platform offers targeted advertising features (sponsored products, sponsored brands, cross-promotion, ROAS tracking) and in-depth analysis of sales data, giving businesses a competitive advantage industry. The platform's data collection and analysis capabilities, along with customization and automation options, will enable partner agencies to better understand and serve audiences.
"E-commerce has grown from individual brands having optimized experiences to a thriving ecosystem where fully-owned, branded online stores must work in harmony with multiple online retail marketplaces, like Google, Meta, and Amazon. We are excited to continue helping advertisers succeed and partner with them to navigate this evolving landscape,"

Brian Colling

, CEO of Colling Media.