How Account-Based Experience (ABX) Compares to ABM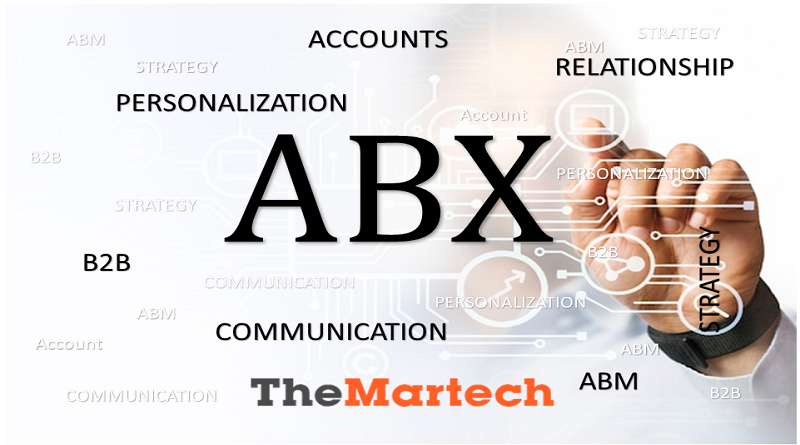 What is the ABX? The term "account-based experience" (ABX) is popular right now. In certain cases, the death of account-based marketing (ABM) in favor of an ABX strategy is even lamented. Online articles proclaiming "Move over, ABM—ABX is the way to go" and similar phrases occasionally resemble a death notice for account-based marketing.
What is ABX?
Like ABM, ABX is a strategy rather than a technology. (Technology and data analytics do, of course, assist and allow it.)
ABX is a go-to-market approach that is concentrated on organizing and providing relevant and dependable marketing and sales action throughout the whole B2B client lifetime, to put it simply and broadly.
The value of customer relationships rather than the value of accounts is another way to view ABX. The buyer's journey is certain to be not only smooth across touchpoints and channels, but also flows with maximum impact, thanks to this more thorough, long-term, and holistic strategy. For the client, ABX doesn't merely join the dots; it expands on each subsequent dot (touchpoint) to make it relevant to them at that precise moment.
Some other key characteristics of ABX to note:
An ABX plan should cover every facet of account engagement, including the sales and customer success teams.
ABX is a powerful sales and marketing partnership that brings both teams together with a unified plan to help prevent any haphazard and unconnected customer interactions.
ABX is also advantageous for your internal structure, fostering cooperation, encouraging coordination, improving the clarity of customer interactions, and providing fresh buyer perspectives.
With teams collaborating closely, ABX strategy may assist guarantee that all brand interactions are focused on customers.
A strong ABX strategy never ends, sustaining resonant messages for the customer that foster the relationship and convert them into devoted, long-term B2B buyers.

How Does ABX Compare to ABM?
In a nutshell, you practice ABX whenever you put the customer experience at the heart of your ABM. Additionally, if the majority of your existing efforts have been directed at accounts rather than "true" account-based marketing that incorporates ABX, your ABM program's full potential is not being realized.
In some ways, contrasting ABX and ABM is more conceptual than substantive. ABM programs that incorporate ABX's customer-focused collaboration, coordination, and continuity essentially combine the two approaches and deliver on the promise of account-based marketing in general.
ABX is like the secret sauce, the accelerant, the catalyst that helps you generate more revenue faster and easier than ever from your ABM program.
However, there are a few questions that might help you comprehend the contrast and the benefit of incorporating an ABX method if your ABM program has been one-dimensional.
Does your ABM program have little to no collaboration with sales and is primarily geared toward the marketing side of the engagement?
Does your ABM approach put minimal emphasis on understanding the buyer's journey and instead focus only on locating certain accounts that are a suitable fit for your goods and services?
Do you have a shared strategy or action plan to chase accounts in concert with coordinated efforts, or are your ABM activities fragmented or siloed?
Is your ABM short-term and lacking a consistent timeframe that keeps clients interested over the long term?
Key Components of ABX
You should include the following crucial elements in your hybrid ABM mix if you're convinced of the critical benefit of integrating an ABX approach with your ABM program:
Personalized customer experiences
Role-based and user-generated content
Delivery of only the most relevant data to prospects
Targeting potential customers within their network
Leveraging existing data and tools with new ABX efforts
 ABX in Action – Mentality Shift Required
For many firms, ABX involves a mindset change from a sales orientation to focusing more on the customer. In some organizations with legacy thinking, an "old guard" sales team, or an entrenched marketing group, this working culture transformation is not always simple.
A mentality change is necessary to implement ABX.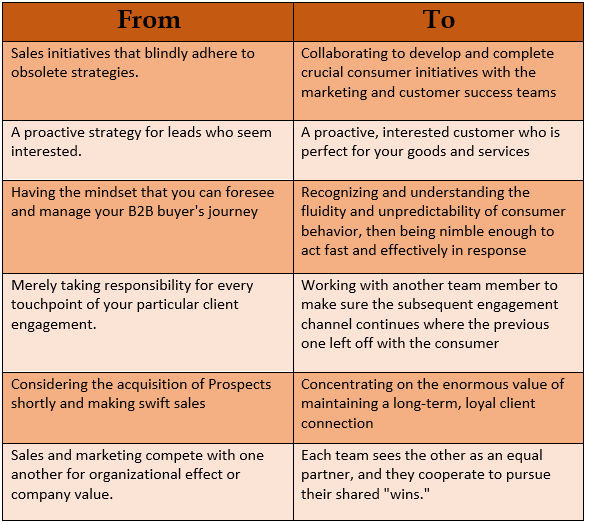 ABM is still alive. Whatever acronym you use, account-based marketing will impress clients, increase profits, and foster excellent cooperation when ABM data and technology are in line with your ABX strategy and when people and processes are united and integrated.