mParticle acquires AI startup Vidora to help teams augment customer profiles and improve their marketing strategies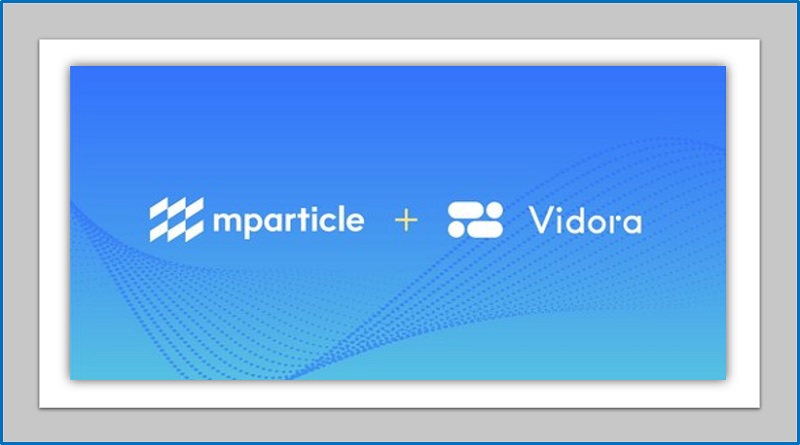 mParticle, a leader in customer data infrastructure, today announced it has acquired Vidora, an AI personalization platform for customer data. With the acquisition, teams can now easily build and deploy models across the mParticle partner ecosystem with 300+ API integrations to improve decision making, segmentation, and personalization. Benefits of the combined offer include:
Improved use of marketing and analysis tools. The power of AI means teams can get more value out of their existing systems – becoming smarter and improving the customer relationship holistically.
Improved conversion and ROI at scale. Teams can easily create and leverage user ratings for the next best action and offer for their digital properties and marketing channels to maximize conversions and ROI.
Predictive audience segmentation. Teams can easily create similar audiences, automate targeted audiences, and use predictive uplift models to drive engagement and ROI at scale.
This is mParticle's second acquisition in the last seven months. With mParticle, marketers are empowered to create the most relevant, personalized experiences across all channels without the need for privacy knowledge. Teams can improve customer context with AI by creating rich attributes on predicted spend, churn risk, next best action, most likely next purchase, and more. These attributes are made available in real-time to each of the 300+ partners in the mParticle ecosystem and can be used.
Teams need to do more with less, and we believe that starts with better data manipulation, The result is unmatched performance without sacrificing size."

– Michael Katz, mParticle CEO, and their customer engagement tools.
The world is changing fast. A strategy for first-party data is now more important than ever. And AI should be at the core of that, When we started Vidora, we wanted to make AI models accessible and self-service for business users Helping the world's most innovative brands create the best customer experiences with data and AI."

– Vidora CEO Alex Holub.
In addition to integrating Vidora's proprietary technology, mParticle will also inherit the Vidora team led by Vidora CEO Alex Holub. Terms of the agreement are not being disclosed at this time.