Sprout Social Acquires Repustate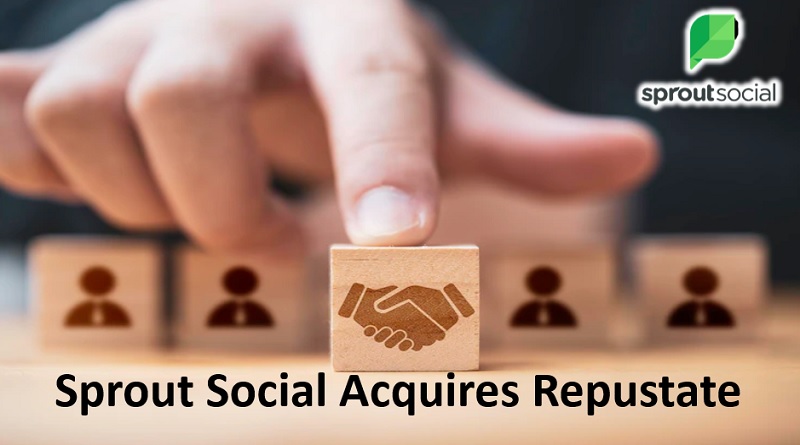 Sprout Social, Inc., a leading provider of social media management software, has announced the acquisition of Reputate, an innovative sentiment analysis and natural language processing company. With this acquisition, Sprout will power, reach, and automate social media listening, messaging, and customer service capabilities with sentiment analysis, natural language processing (NLP) and artificial intelligence (IA).
"Sentiment analysis and artificial intelligence are key to managing social media at scale and with the addition of Repustate technology, we're excited to bring an even deeper set of capabilities to our customers,"

"We believe the addition of Repustate's AI, domain expertise and talented team will accelerate our technology roadmap across core Sprout products including aspect-based and industry sentiment within our social listening capabilities and enhanced functionality for inbox messaging and social customer care."

Justyn Howard, Sprout Social's CEO and Co-Founder.
Founded in 2010, Reputate uses AI-based semantic technology for sentiment modeling, text analytics, and enterprise search solutions. Repusate reads and analyzes text and video content natively, transforming data through natural language processing, artificial intelligence, and machine learning into business intelligence.
"We are excited to accelerate our existing technology roadmap across both our social listening and social customer care efforts with the addition of the Repustate technology and team,"

"We expect the financial impact to be immaterial to our previously communicated near-term financial goals. However, we expect these technology investments to provide upside to our medium-term growth goals beginning in the calendar year 2024."

Joe Del Preto, CFO of Sprout Social.