Backlinks are the backbone of your SEO strategy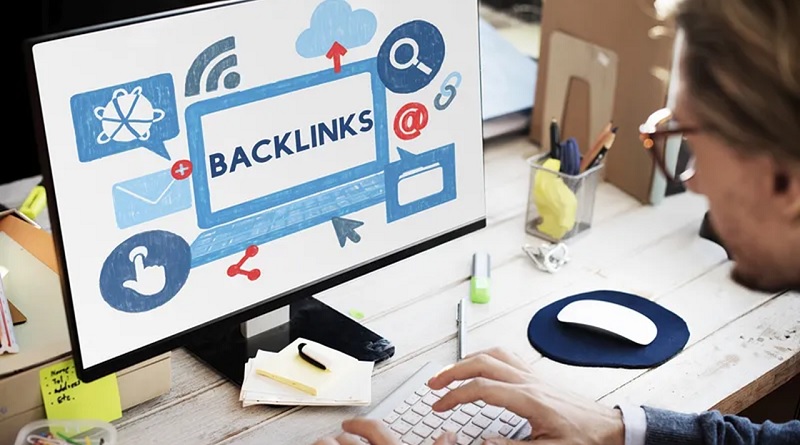 The SEO process is a kind of marketing puzzle. Google continually updates its algorithms, so when SEO specialists believe they have discovered a secret to success, it suddenly has no bearing on rankings. In 2022, any SEO strategy will still revolve around one specific element. backlinks that are of high calibre, authority, and relevance. Yes, that is why the cornerstone of your company's SEO strategy is backlinks.
What is a Backlink? A backlink is a link from another webpage to your webpage. Backlinks are also called hyperlinks or inbound links and are the cornerstone of search engine optimization. The more backlinks you have pointing to your site, the more Google will see you as an authority and rank you better on search results pages. In addition, backlinks increase your overall traffic, which can be great for building brand awareness and driving new customers to the door.
Do-Follow Link: These are the preferred type of backlinks because they pass PageRank and other ranking signals to a website. They are more powerful because they help build credibility within the search engines themselves, rather than directly leading visitors there.
Nofollow Links: Nofollow links the visitor directly to another site without any SEO benefit. Nofollow links are not counted by search engines, so there is no need to worry about them when creating an SEO strategy or doing keyword research.
How do backlinks work? A backlink consists of:
Clicking on the link which will take you to the URL. An example could be a PDF file or any other web page.
Anchor text, the text you click on. Anchor text is used when a link is created with an image.
Backlinks serve as a trust indicator. Backlink metrics are used by Google and other search engines to gauge a website's popularity and relevance. A website is linked to when someone expresses confidence in the website's ability to direct users there. An sign that a scientific publication includes valuable information is when it is cited repeatedly by numerous reputable and pertinent sources. This is similar to how peer review works for websites. It's usually a good idea to gather as many high-quality backlinks as you can, but before you start asking people for them, you should have a plan in place.
How do you get backlinks? There are a few different ways to get backlinks. Let's take a look at some to find out which one is the best fit for your business.
Create high-value content that is link-worthy, as high-quality content serves as the foundation. As noted by Damon Burton, "Quality content that meets a searcher's need can have the same or greater impact on your search engine rankings than backlinks on backlinks."
Create an infographic that explains how something works. It is much easier for people to understand things visually through just text.
Create a resource hub on your website where visitors can find links to quality resources related to their areas of interest.
You can find backlink opportunities for your website using Google Search Console. Google's free tool provides amazing data that can help you rank higher.
You can get an idea of ​​valuable backlinks by keeping an eye on your competitors. It is important to know what others are doing in order to stay informed.
Take advantage of the power of guest posts. Backlinks from guest posts is a proven strategy to get backlinks on websites. It is possible to write guest blogs for a variety of sites that accept guest bloggers.
Use HARO: You can get high-powered backlinks from news sites by using HARO (Help a Reporter Out).
conclusion
Your SEO strategy's overarching objective is to leave a digital trace that makes it simple for users to find you online. Backlinks are one of the most significant variables when it comes to ranking your website in search engine results pages in order to accomplish this aim. Backlinks will continue to be the cornerstone of your SEO strategy even if Google algorithms are updated, despite the fact that they are difficult to obtain and some may even say that they are outdated.