3 Biggest MarTech Mistakes to Avoid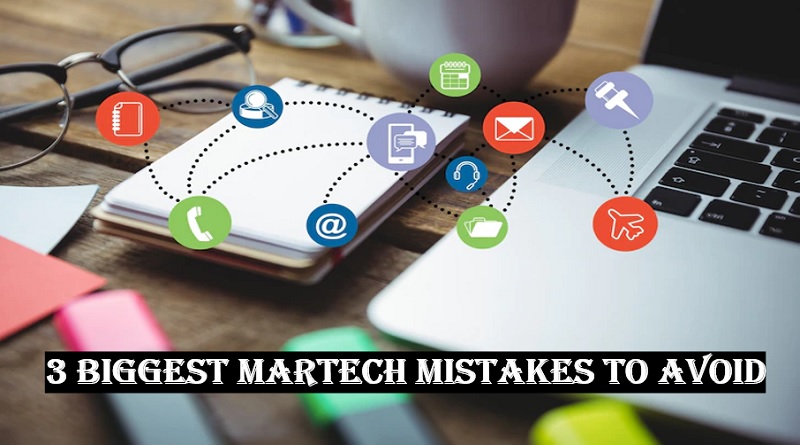 Marketers today use a variety of marketing technologies, apps, and online tools to optimize their marketing processes. From automating routine and repetitive tasks to expanding marketing operations, martech serves a variety of uses, and the right martech stack will vary for each business depending on the purpose. goals and future plans of the business.
Marketers now have over 7,000 martech solutions to choose from. Given the growing martech capabilities of today's martech platforms and the martech segment's business dynamics in terms of acquisitions and integrations; Often, marketers face a number of challenges when determining which martech team they should use to achieve their marketing goals consistently.
Building a near-perfect martech stack takes time, and marketing teams must constantly evaluate what they need and what their current stack can't do from this list. When evaluating your martech stack to optimize marketing growth, here are some mistakes to avoid:
Invest in too many martech tools
The global martech space is exploding with new innovations, acquisitions, partnerships, and funding. Experts have also predicted that cooperation will be the new name of the martech game.
Most of today's martech platforms and tools provide plugins or integrations to allow users to have cross-platform/different capabilities in a unified system. From a growing martech universe with over 7,000 products, marketers can't invest in all of them, but they can make the mistake of investing in too many.
Having a few core marketing technologies driving your core marketing efforts allows marketing teams to not only keep information more accessible and focused but also to enhance marketing activities and processes. internal program. Before thinking about a new martech investment, always consider the key features for which you are going to buy it and ask yourself if the existing martech tool in your stack can perform the same function. Is the new tool easy to integrate with other systems, are there other options? offering more features can really replace some of your martech tools and reduce the total number of tools used.
Always ensure that marketing goals and future plans are in place before investing in martech, this is where marketers can tailor their martech selection to their goals. For example, if you aim to host and run 10 webinars throughout the year, then you need tools that provide the right kind of webinar-enabled features, including a webinar hosting platform. good webinar.
Lack of centralized data systems and processes
A unified customer data platform or customer relationship management tool can help collect and organize customer data, information, and signals across a variety of touchpoints and channels. Not consolidating that data and ensuring that multiple customer contact teams are accessing the right analytics and metrics to see where their campaigns and processes need improvement is the biggest gaping hole. marketers can get stuck with their martech today.
The goal of these systems is to help teams organize and structure their customer data to gauge what works and what works for which part of the customer journey. A CDP like a Segment and mParticle or a CRM like HubSpot, Salesforce offers powerful capabilities and is widely used by global sales and marketing teams.
There is a growing need for marketers to invest in the right martech stack that includes a system that prevents data silos around the need to capture the most relevant insights into customer interactions with your brand in an omnichannel environment. Data silos do not allow showing marketing performance and marketing impact or growth.
Do not link group contributions to the goals of multiple groups
Internal teams and business leaders need to work together to invest in martech. By retaining input from CTOs, CIOs, and sales leaders, CSOs can help optimize internal collaboration and martech choices while helping multiple teams align key insights and goals. their. Data silos are a serious mistake every marketing and sales team must avoid, team silos are another.
For example, if CSOs and CMOs have a unified vision, and the martech and salestech systems are well integrated, that can lead to a tighter, more impactful customer experience and journey. There are several best practices that marketers can follow to optimize their martech investments. The fundamentals are knowing what to invest in, what you want to use it for, assessing how your team can best use it, or figuring out how to best use your martech, Monitor marketing performance and fit data to evaluate both the martech process and ROI.
Your marketing goals are important to your business, and your martech investment can help shape the right marketing activities to achieve those goals.