4 ways to overcome changes in the content strategy landscape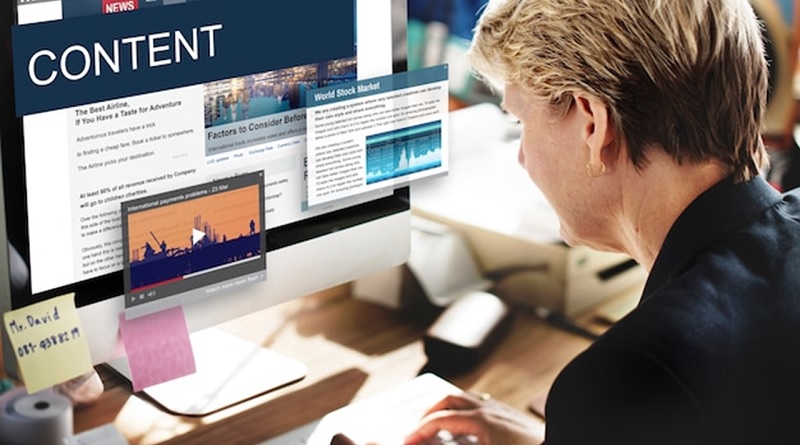 As a marketer, you must be ready for the possibility that the internet will change from its current state tomorrow. Planning and implementing a content marketing strategy may be difficult as a result. Use the next four suggestions to develop content that will flourish amid the expected changes to the Internet.
1. Create high-quality content to stay relevant in Google Search
Google makes thousands of modifications to its search algorithms every year. These modifications have a purpose, even though it sometimes looks like they're just doing it to keep marketing teams on their toes. People can get the information they need quickly and easily thanks to every adjustment Google makes to its algorithm. Algorithm upgrades have decreased irrelevant search results by more than 40% over the last five years.
What does this mean for marketing teams? In a nutshell, Google rewards high-quality content created with the user's intent in mind. So if you've crammed your blog posts full of keywords to no avail, you'll need to take a new approach if you want to rank in search results. Shifting your focus to a growth marketing mindset puts customers and their experience at the forefront of every interaction. This means creating content that not only helps people find your site but keeps them there.
2. Adapt to new technology
The majority of people no longer pick up the newspaper first thing in the morning, which is no secret. Because of this, nearly all publications now have a digital platform. However, the mere fact that it is online is insufficient to attract readers. Brands must produce content that consumers can access on their preferred platforms and devices.
While many people use the content on their phones, 91% of small business websites are not optimized for mobile. This means that if a customer wants to learn more about your business over the phone, he or she is out of luck. As new consumer technologies evolve, brands need to adapt their content marketing strategies as well. Having a website does little to improve sales results. You also need to make sure your content is easy to find and read from whatever device your customers use today and in the future.
3. Stay on top of social media changes
TikTok is currently one of the top social media sites due to its increasing popularity among younger generations in recent years. Brands aiming to reach Generation Z have switched their ad and content creation efforts from Instagram and Facebook to TikTok in response. Instagram's decision to switch its emphasis from images to full-screen videos is a result of this rise in the consumption of video content.
All of these changes can be dizzying for marketing teams. However, staying on top of social media trends is an essential part of any content marketing plan, especially because 45% of people say they want to see more content on social media in the future. Fortunately, all major social media platforms have blogs where they share advertising best practices and platform updates.
4. Provide a flexible content calendar
Your marketing team may stay organised by using a content schedule to make sure you post frequently. However, what was pertinent yesterday might not be interesting to your audience next month.
A excellent illustration of this was the world that was changing quickly at the start of 2020 for everyone. Global lockdowns changed the way we worked, bought, and lived, which no one could have foreseen. While those that didn't struggled to captivate readers, brands that adjusted their content strategy to fit the shifting needs of their customers prospered.
Creating a flexible content calendar leaves room for adaptability and change. This ensures that your content is current, relevant, and empathetic to your consumers' experiences. Last-minute marketing changes are stressful when there is no plan. So make sure your team has a designated workflow to smoothly handle current events as they happen.
Conclusion
Your content strategy doesn't have to be compromised just because the online landscape is continuously changing. The expanding internet might inspire you to write better, more engaging content. Use the aforementioned tips to develop a flexible content strategy that can adjust to any changes.