5 Reasons Why SEO Matters for Your Startup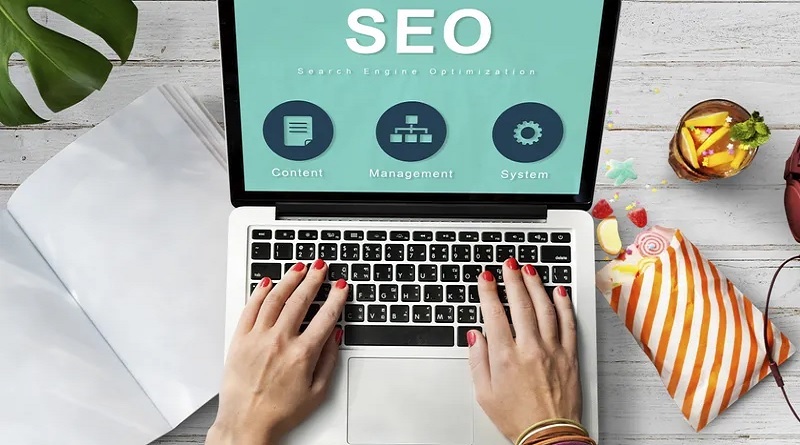 Managing your business effectively online is just as crucial as running the business itself. Your startup will gain an advantage over its rivals by using SEO.
Digital marketing is thriving in the modern world, as evidenced by the fact that you are reading this on the internet rather than in a letter that was given to you. Nowadays, maintaining a strong internet presence for your business is just as crucial as managing the business itself. The accessibility of information and material online makes it challenging for businesses, especially startups, to remain competitive. The beauty of web marketing lies in how unpredictable it is and how difficult it is to anticipate what will catch on and what won't.
What is Search Engine Optimization?
Search engine optimization is the process of making a website more relevant, well-liked, and simple to find in online user queries by providing material that is rich in keywords. Websites get an increase in traffic and page views as a result of how well-optimized they are in search engine results.
Any content that has been carefully crafted to increase audience engagement, visibility, and organic traffic is known as SEO content. By conducting keyword research, arranging their content, and maintaining consistency with their inventively interesting blogs and articles, authors invest a lot of time and effort into developing SEO content that will rank higher in search results.
Types of SEO content
An age-old technique for building a solid digital presence and attracting customers is to write and publish blogs on different domains of your business. Using many SEO keywords and phrases is why many companies opt for blogging as digital marketing.
A list is exactly what it sounds like! It's a list, even if it's heavy in SEO content. Indexes are trending because they are concise and don't beat around the bush while explaining concepts. Lists clearly describe the problem and solution.
The purpose of using articles for SEO content is similar to blogs — to create a solid digital presence. But, articles are traditionally considered objective while blogs are subjective around the subject matter and filled with personal opinions. Articles are typically longer and cover more information compared to blogs.
How-to guides for SEO Content are the most organic traffic-generating ways to build a digital presence. The ease of content explanation in these guides results in high audience engagement.
Videos are not a new concept to us in the 21st Century. But, optimized video bytes are a new concept. With the help of SEO, you can now optimize your video content to particularly answer specific questions by tagging that question to the video's timestamp. You see this a lot with tutorial videos on YouTube.
In SEO Content, infographics are a blessing to the world. Everyone thrives on content but has minimal patience and concentration to sit and read an entire blog about the subject. Infographics help teach the concept in one glance. These visuals are easily shared and can go trend quickly via social media.
Starting a business can be overwhelming considering the extensive workload, strategies, and implementations that fall on one person. One of the necessary factors for business is to build a robust digital presence with the help of SEO. This optimization will have an extensive impact on one's business.
5 Reasons Why SEO Content Matters for Every Startup
SEO improves the user experience
User Experience (UX) is an essential element in digital marketing. Your website's UX can make or break your brand. It is necessary to improve the UX for better engagement and to keep customer trust. Creating SEO Content improves your brand visibility and ranking in search engine results and user experience. Optimizing your content for SEO involves keyword research and image optimization.
Improved user experience also means creating a simple, easy-to-navigate, and user-friendly website that follows Section 508 of the Rehabilitation Act (electronic and information technology should be accessible to people with disabilities). For a good user experience, you want to ensure that your content page loads quickly, your website works on different devices and that you use relevant keywords to create SEO content.
SEO increases organic traffic
Optimizing your content with keywords and long-tail phrases relevant to user searches increases the chances your website will be visible. It also helps to secure a higher rank in the search engine page results, thereby increasing the organic traffic generated to your website.
Furthermore, an increase in organic traffic increases your conversion ratios, eventually leading to a rise in revenue. Traffic generation, conversion rates, and income are all interrelated to how well the content performs on the search engine results page.
SEO helps collect customer behavior data
Startups are new bees trying to build a niche by stepping into the corporate world. The target audience is unidentified in the beginning and customer retention is at a slower pace. Thus, having a source for extracting customer data and analyzing customer behavior is essential for startups. SEO content can act as that crucial source. SEO tools help identify which keywords or phrases the audience uses while searching for a particular topic. Startups can use this information to collect customer data, analyze their behavior and create SEO content to reach their target audience.
SEO creates a brand image
A good SEO strategy ensures a higher ranking on the search engine results page and increases the organic traffic generated. The webpage that appears higher in a search to an audience is considered reliable and informative. The more an audience sees your content, the more they find it reliable and trustworthy, thereby improving your brand value and image.
SEO gives higher ranking
It is no surprise that SEO can easily change your website's rank. Using relevant keywords and long-tail phrases works well in increasing the visibility of your website. But to find relevant keywords, conduct extensive research on the subject matter and user search queries.
Besides keywords, things like page optimization and speed will extensively impact your ranking. Thus, to rank better and higher, one must consider SEO as the Holy Bible of digital marketing.
Conclusion
From a business viewpoint, startups produce something novel and novel. However, exposure and market share for startups are threatened by rivals, significant international corporations, and well-known small and large organisations. Using SEO tools and strategies will provide you the opportunity to reach your target audience and remain ahead of your competitors as you compete against this competition and boost exposure.