5 Tips On Optimising B2B Landing Pages For Lead Generation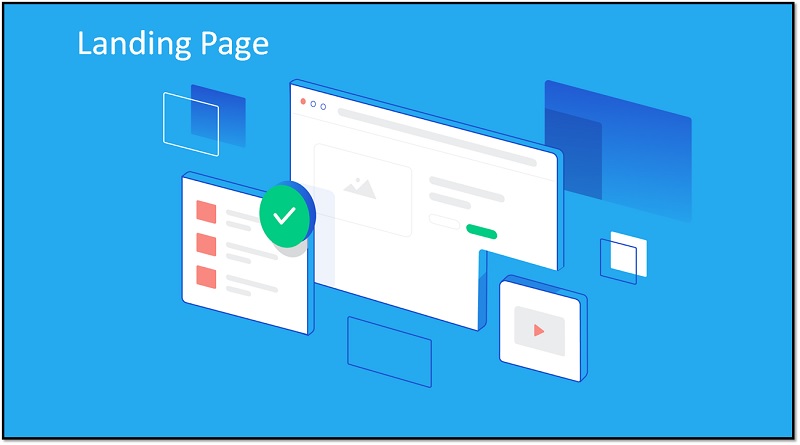 B2B landing page optimization is a deliberate procedure that can help your company reap a variety of rewards. The chance to increase lead creation is one of these advantages, and it's possibly one of the most fruitful. Here are 5 suggestions for enhancing your landing pages to produce more leads without further ado.
1. Make sure it is relevant, concise, and straight to the point
Remember that the people who will be viewing your B2B landing pages are busy professionals. The likelihood is that they will look elsewhere if it takes too long for them to understand what you are offering or how your goods and services might benefit their company.
Cut the copy short and sweet; go to the point; and utilize simple, understandable language. Use jargon only when necessary to establish your brand as an authority in your sector, like in the case of specialist technologies and financial services, for instance.
2. Understand its purpose in the sales funnel
A landing page's main objective is to give more details about a certain good or service. Potential customers might find the page by browsing your website or through inbound links put on your blog or social media. In this regard, the landing page is essential for many reasons, including lead generation and conversion.
3. Include SEO keywords
Businesses must be able to find your landing page to generate leads from it. Including pertinent SEO keywords in your writing naturally and organically is the best approach to do this. By doing this, if someone is looking for what you provide, they will be more likely to find your landing page. Additionally, it will improve your rankings on search engine results pages. Since consumers are more likely to trust you the closer you are to the top of the page, this can only increase leads and brand reputation.
4. Optimise for mobile, tablet, and computer
53.58 million people were expected to own smartphones in the UK alone in 2021. It makes sense that more and more business is being conducted on mobile devices like smartphones, tablets, and laptops as flexible and hybrid working models gain popularity. Because of this, you cannot assume that B2B customers will see your website on a computer. It is crucial now more than ever to make sure that your landing page is optimized for all platforms, including mobile and tablet devices.
5. Utilise CTAs
Include appealing calls to action (CTAs) throughout your material if you want to convert leads. These CTAs usually direct readers to the page where they can make purchases of your products. However, for lead generation and specifically for B2-B businesses, this might not be feasible, for example, if you provide a service or software instead of a physical product.
If this is the case, you should still use CTAs rather than requesting contact from B2B buyers. You may accomplish this by enabling visitors to complete an online form or send an email by merely clicking a link. This enables you to follow up with the leads and nurture them until they are prepared to make a purchase.