7 Powerful Ways to Improve Your Brand Reputation and Recognition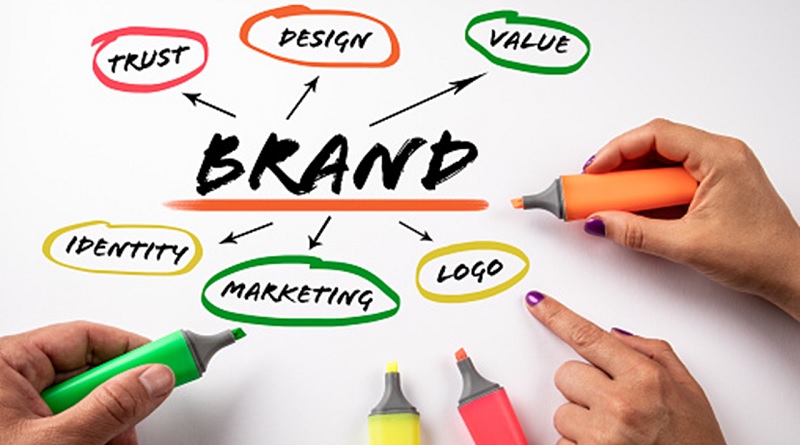 Brand reputation can be hard to quantify, especially with many factors affecting how consumers see and interact with your business. Social media platforms, review sites, and search results all have a noticeable impact on the reputation equation, but how they ultimately come together to shape your company's image and status among stakeholders is often a big question mark.
Building a successful brand reputation plan to control or mold your brand image may feel like throwing darts in the dark if you have no idea how customers are "scoring" your company online. Despite the uncertainty, your team can still take steps to influence the online conversation in your favor and develop a brand reputation management strategy that encourages customers to make a purchase. These "best practices" can provide your brand reputation management efforts some much-needed firepower in a volatile and unpredictable internet world, even though they aren't always infallible.
1. Track your brand on search and social
It can be challenging to determine your more important brand reputation score. But routine brand searches on Google and social media platforms might at least illustrate what customers are seeing and saying about your company online. You may better understand consumer sentiment and spot issues before they get out of hand by routinely reviewing your brand footprint across Facebook, Instagram, TikTok, and other platforms. This procedure, at the absolute least, informs your marketing team and aids in avoiding expensive internet surprises that could damage the reputation of your brand.
2. When you find customer feedback, take time to respond
Consumers expect engagement, whether it's a positive comment on Facebook or negative feedback on Yelp. Not only that, but they expect you to respond to their concerns quickly. Even if the issue is beyond resolution or not something you can tend to immediately, it's critical to show you're paying attention and prioritizing people's concerns. A prompt, measured feedback response plan is essential for cultivating brand loyalty and heading off online reputation crises before they snowball. Sometimes, it can even turn a bad experience into public praise and a major positive for your business.
3. Request online reviews from satisfied customers
Online reviews, when used effectively, can swiftly transform into potent brand reputation management tools, boosting consumer confidence and trust while enhancing your competitive edge. Many prospective clients look up company reviews when learning more about your enterprise. Search engine user evaluations are crucial for decision-making because they provide persuading social proof that customers can use to research and assess your brand online. Encourage satisfied customers to post reviews to expand your review footprint; this will result in even more favourable reviews that prospects can locate while performing their due diligence. The more positive brand mentions you have on the web, the better your brand's public perception and your overall brand reputation. Knowing how to request reviews that continually demonstrate customer satisfaction is a brand reputation management strategy you can't do without.
4. Build your following on social media
Social media offers a variety of ways to create and manage a positive brand reputation, But few are as powerful as generating a strong brand following. Select users who not only interact with your brand but willingly distribute brand content and consistently advocate for your business and offerings are invaluable. Cultivating brand advocates begins by actively initiating discussions and sharing content people want to engage with. Informative blogs, how-to videos, surveys, and other interactive shares give users a reason to follow your business and make meaningful connections that engender trust and customer loyalty. By establishing a regular social media plan, you can make sure that this content is shared on a regular basis and dependably, thus cementing your relationships with your audience. Promoting brand loyalty among your staff members may also be a very successful strategy for managing your company's reputation. However, clear guidelines should govern internal interaction and maintain an open, constructive dialogue.
5. Be honest with your audience
Your online reputation can suffer greatly from fake reviews and social media bots, and when they target your business, you have every right to look into content removal options. However, when it comes to candid evaluations and comments, attempting to eliminate the issue can occasionally have negative effects on your company, leading to an internet backlash that may follow you for years to come. The easiest method to handle such negativity and lessen its overall impact on your brand reputation is to directly respond to real complaints on social and review sites. Additionally, it exhibits a degree of honesty that appeals to customers.
6. Define your objectives clearly
What do you hope to achieve by managing your internet reputation? Before you start using any platforms or techniques to improve the reputation of your company, it's crucial to have specific, attainable goals in mind. Defining specific objectives (more shares, likes, reviews, etc.) gives your team the more concrete focus they require to take action and meet important reputation benchmarks. Broader goals like expanding brand visibility and raising brand awareness may be your ultimate objective.
7. Identify your target audience
Brand reputations often vary based on the people you're trying to reach. And while it's critical to build a positive image that comes with as many people as possible, knowing the specific stakeholders you need to impress ensures you're generating content and taking actions that have maximum impact on your credibility. Identifying your target audience and their needs allows you not just to calibrate your efforts but to more effectively communicate your message and make a real connection.
Conclusion
A logo, a strapline, or a design on a product are only a small part of branding. Customer experience, brand promises, corporate philosophies, and culture are all important factors. It is all of your distinguishing qualities that make you who you are. To return to the human example, each person is distinct, different, and has something to contribute. This distinction is what makes us unique, and how this is promoted and portrayed makes businesses leaders in their fields.