Acquia Named a Leader in DXP, DAM, Web Content Management, and Web Hosting by G2 Users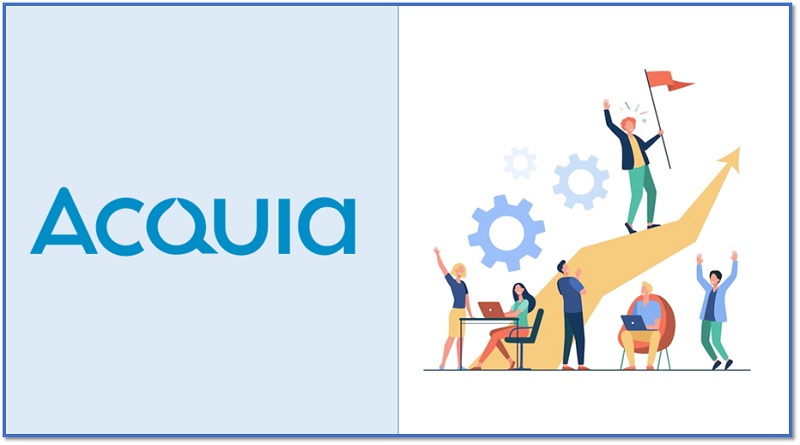 Acquia today announced that its Drupal Cloud and Acquia DAM (formerly Widen CollectiveⓇ) solutions have been named as market Leaders by G2, the world's largest software marketplace, in its Fall GridⓇ Reports.
This recognition is based on responses from real users to questions about digital experience platforms (DXPs), digital asset management (DAM), web content management (WCM), and web hosting featured in the G2 review forms. Corresponding products are Acquia Open DXP, Acquia DAM, Acquia CMS, and Code Studio DevOps tools for Drupal, and Acquia Cloud Platform, respectively. Acquia Marketing Cloud was also named a High Performer in the Mid-Market GridⓇ Report for Marketing Automation.
Hearing the voices of real users is critical not only to Acquia but to any organization evaluating digital experience solutions, G2 responses bring to light how products and services are being used so technology buyers and users can easily weigh their advantages."

– Deanna Ballew, SVP of DXP Products at Acquia.
Acquia products achieved Leader recognition in 20 G2 reports – including the Enterprise Grid® Report for Web Hosting | Fall 2022 and the Enterprise Relationship Index for Digital Asset Management | Fall 2022 – by receiving positive reviews from verified users compared to similar products. For inclusion in the report a product must have received 10 or more reviews.
Rankings on G2 reports are based on data provided to us by real software buyers, Potential buyers know they can trust these insights when researching and selecting software because they're rooted in vetted, verified, and authentic reviews."

– Sara Rossio, Chief Product Officer at G2.
Learn more about what real users have to say, or leave your review of Acquia's products, on G2's review pages:
Acquia Drupal Cloud
Acquia Marketing Cloud
Widen Collective (Acquia DAM)