How To Win the Era Of Customer-Centric Marketing?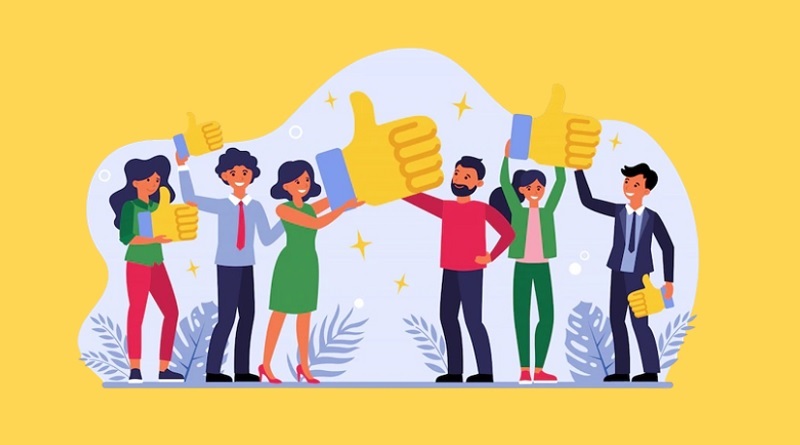 When we think of customer-centric marketing, we tend to imagine a brand with a website that's easy to navigate and use, a mobile app that is responsive and intuitive, or in-store displays that are informative and engaging.
But what if there were a factor that was much more crucial to take into account? What if a company's social media interactions with clients were just as significant as any other element of the customer experience?
Today, retailers need to look beyond just one aspect of their customer experience. They also need to think about:
customer's omnichannel fulfillment (including web sales),
personalized product recommendations based on purchase history,
friction-free checkout processes (so people don't leave because of check-out errors),
better pricing models that make sense for consumers (you know, like buying something online instead of at the store),
and so much more!
That's why customer-centric marketing is so important in this time of uncertainty – and why retailers should be focusing on it now.
When it comes to customer-centric marketing, you should always be thinking about how your brand fits into your customers' lives – and not just at the point of sale. Here are some tips to help you out! You need to start thinking about your customer's needs from a new perspective. For example, take into account how they want to be treated and what their goals are. Next, you need to figure out how to help them achieve those goals through your marketing campaigns.
For traditional marketing, the rise of customer performance indicators (CPIs) is a game-changer. Traditional KPIs just serve as a gauge of a company's success or failure, whereas CPIs take a more comprehensive approach to comprehend what customers want from their businesses. With the use of CPIs, businesses may better understand how customers use their goods or services and adapt in the moment. Additionally, they enable businesses to assess the results of their marketing initiatives and decide how to best allocate their limited resources.
One of the most important things you can do to become customer-centric is to invest in infrastructure that will help you serve your customers better.
Get a clear picture of who your customers are, what they care about, and why they buy from you.
Study how customers interact with your products or services and identify pain points.
Create a new way of thinking about how to serve your customers by focusing on their needs and buying patterns instead of just trying to sell them something new every time they need something new!
Focus on continually improving the user experience (UX) by investing in research, testing, learning, and providing feedback loops that keep everyone involved in a state of constant improvement.
Build empathy into your business processes by listening carefully to what your customers say about their experiences, then using that information to build better versions.
The most important thing to remember when designing an onboarding flow is to make sure that it's simple and easy. You don't want to confuse your new customers – or even frustrate them!
The sign-up process is often the starting point for a seamless customer onboarding experience, and it's an area where businesses often fall short. Here's what you can do to make the process as seamless as possible.
Keep it short. Think about how many steps you can take without losing users. If you can have them "sign up" with just a few clicks and they're ready to go, that's great!
If you have too much information to gather, split them into multiple interactions throughout their lifecycle. That's how progressive profiling works.
Make it easy for people to sign up with their social login. That takes the pain away from remembering passwords.
Optimizing each customer touchpoint is essential for customer-centric marketing. Making sure that your clients have the easiest and most enjoyable experience possible is what is meant by optimization. You are not required to always be flawless in all you do. However, it does imply that you must consider how every aspect of your company impacts the client experience.
So, here's what you can do:
Start with the basics. What do you think is the first thing a customer sees when they visit your website? Your home page? Your landing page? Well, the first thing they see doesn't matter! Rather, you want them to be able to find what they're looking for quickly and easily.
Make it easy. How can you make sure that everything on your website is simple and easy to navigate? That could mean adding more images or videos than text and using bold colors instead of subtle ones.
Make it fast. How fast can a customer find what they're looking for on your website? If it takes too long, they might leave before even getting started with an order.
With a customer-centric marketing strategy, companies are less concerned with their own goods and services and are instead more interested in learning about the requirements and preferences of their target market. You must take the lead in this era of customer-centric marketing by doing precisely that.