Prove Social Media ROI with Agorapulse and Google Analytics 4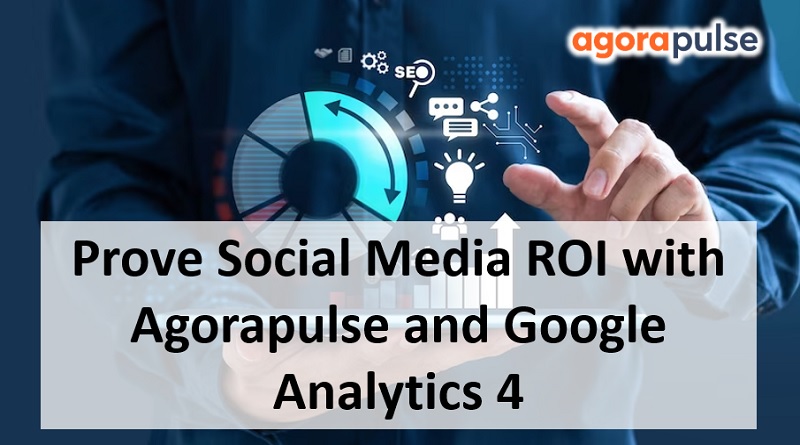 Agorapulse, an award-winning social media management software, announces the integration of Google Analytics 4 (GA4) into the Social Media ROI Dashboard, helping businesses measure impact The impact of social media on sales, leads, and traffic is easier.
Users can now track customer engagement across multiple devices with minimal configuration and make accurate data-driven decisions. Social media marketing is not just a numbers game; it's an investment. With the right metrics, you can demonstrate to stakeholders that their resources are paying off in tangible and meaningful ways – from improving sales to increasing leads. performance and website traffic.
"Agorapulse is the social media hub for ROI-driven marketing teams,"

"No more vanity metrics. GA4 is the future of web analytics, and combined with our patent-pending technology, we are putting social media ROI at the fingertips of every marketer."

Emeric Ernoult, co-founder and CEO of Agorapulse.
Additionally, Agorapulse enables marketers to work smarter and faster with the new Top Content feature. For the first time, businesses can measure the ROI of specific posts:
from their impact on brand awareness to their business impact on the bottom line.
Users can also expect "events automatically collected by GA4" to be integrated with Agorapulse in the future, allowing for more flexible and customizable tracking and measurement.
For more information on social media ROI, Agorapulse will host the Social Pulse Virtual Summit:
ROI edition of Thursday, March 16, 2023.
The event will feature over 30 expert speakers, including Darryl Praill, Marketing Manager of Agorapulse, and Carla Johnson, Innovation Architect at RE: Think of the laboratory. Additionally, over 20 engaging sessions and workshops throughout the day will provide valuable guidance for businesses looking to demonstrate and maximize their social media investments.