Why Building Backlinks Is Important for SEO – And How to Do It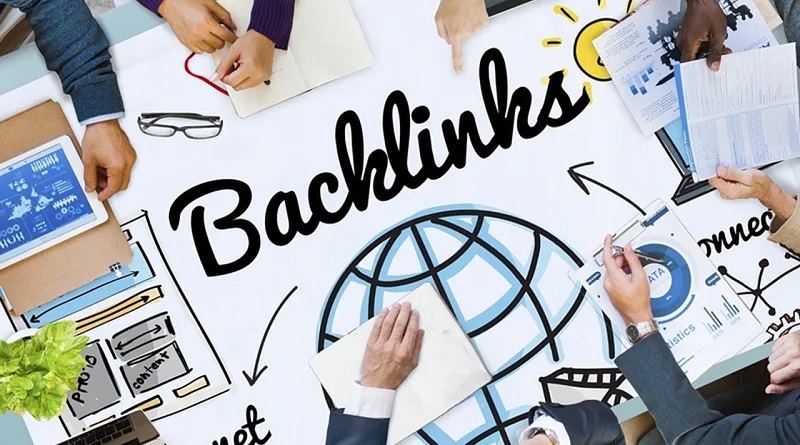 Backlink building is a key method small businesses can use to increase a website's ability to rank high in search engines. Backlinks help search engines like Google and Bing index content that is related to a search query, build trust with search engines, and improve your chances of being displayed on the first page of a search engine results page (SERP). All of these are critical goals of properly executed SEO strategies.
However, creating backlinks of a high caliber might be challenging. In-depth explanations of backlinking, its significance, and strategies for increasing your chances of obtaining high-quality backlinks are the goals of this essay.
Defining SEO backlinking and page authority
An SEO backlink can be defined as a link from one website to another website. Think of a backlink as a reference. Just like you want that former boss to say good things about you, you also want fellow websites to link from their webpage to yours.
Page authority was originally developed by a marketing company called Moz, and is a score for how well a page on a website will rank in search engines. While domain authority focuses on the ability of a website as a whole to score well in search engines, page authority focuses on an individual page on that website.
Importance of SEO backlinking
Small businesses want to increase sales while maintaining, or even decreasing, operating costs. Utilizing proper organic SEO methods will generate additional traffic to your website, and thus conversions to sales while doing so at no cost. This is the basis of why backlinking to improve domain and page authority is beneficial.
Backlinking is one of the simplest ways to improve page authority, but there are a few things to keep in mind:
Backlinks from reputable websites are what matter, not any website will do. If you're getting backlinks from websites with no authority and no viewers, it doesn't do much good.
Focus on acquiring backlinks from others within your same industry or niche. This allows search engines to better understand what product it is you're offering by noting the relationship your website has with others.
Focus your backlinking efforts on the user's intent. In the SEO space, this means trying to craft content that can be backlinked to answer a user's question or problem. This also improves other marketing metrics such as bounce rate, because searchers will be more likely to stay on your website once they have entered if your content answers a question they have.
In summary, you want hyperlinks to your website. These hyperlinks need to come from high-traffic, good quality, and reputable websites that are also within your product's niche.
Methods for finding great backlink opportunities
There are quite a few ways to find great backlink opportunities. Here are a few to get you started:
Write guest posts
Reach out to bloggers within your niche and ask if they allow for guest posts. Prepare an informative blog post that also hyperlinks back to your webpage.
Look for broken links
Find broken links for other website owners, notify them of the broken link, and ask if they would link to your website instead. You can find broken links by adding the Google Chrome extension Check My Links. Website owners will appreciate that you helped them correct an error, and you might build your SEO blueprint in the process.
Replace competitor links with your links
Find places your direct competitors are being linked from and attempt to get your website linked there instead. This can be a little more difficult, as you need to be persuasive and explain why your information or product is superior. However, if you can take this SEO market share directly from a competitor, the benefits are endless.
The process of building backlinks just proves that SEO is an ongoing practice that has extraordinary benefits when executed well. The key, as with any ongoing process, is to be persistent and keep working at it.
How Are Backlinks Earned?
Gaining backlinks is an essential component of off-site SEO strategy. Backlinks are the most significant off-site ranking factor! Backlinks are earned in three primary ways.
Natural links

 are given without any action on the part of the website owner. For example, the mountain climbing illustration above would involve a natural link if the hiking gear website had no role in receiving that link. One of the best ways to organically obtain natural links is by consistently creating high-quality content.

Manual links are acquired through link earning activities. If the hiking gear website reached out to the climbing resource and requested a link, the backlink would be manual. Guest blogging for a relevant website is another strategic method of gaining a manual link. Be sure to link to your website within the content.

Self-created links

 are created when a site manager manually adds a backlink into a forum, blog comment, or online directory. Be careful – while self-created links may appear to be the easiest way to gain backlinks, many of the tactics tend toward "

black hat SEO," strategies that negatively impact search engine reputation. These links are typically labeled with "no follow" tags.
Conclusion
Obtaining one-of-a-kind and trustworthy links is essential for increasing your overall SEO factor and rising in the search engine results pages. In recent years, Google's algorithm for evaluating connections has changed, and it now places more emphasis on the quality of links rather than their quantity. As a result, obtaining high-quality backlinks for your SEO plan is much more difficult. Start developing a link-building plan today to increase your search exposure because external links are still significant and relevant.
Backlinks and content go hand in hand. If your content is relevant and is helping solve problems, then there is huge room for getting backlinks from reputed and authoritative sources. Sometimes, though it is important to promote your content so that the sources can see your efforts to solve relevant problems. In a Nutshell, be a problem solver, provide value to the people and you will get higher rankings.