8 Reasons Every Marketer Needs To Use SMS Marketing Actively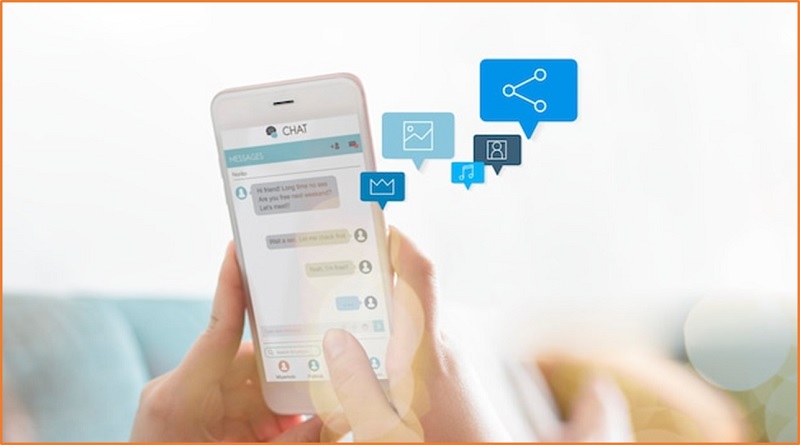 Have you ever considered how to maximize your resources? Marketers frequently ask themselves this question. After all, we're constantly seeking economical ways to reach our customers. And while there are many methods for doing that, such as influencer marketing, social media campaigns, and BigCommerce email marketing, one tactic, in particular, doesn't receive nearly enough attention: SMS marketing! What then is SMS marketing? Why should you be aware of it? Here are eight justifications for why every marketer should actively utilize SMS marketing.
What Is SMS Marketing?
SMS marketing, or short message service, is a form of direct marketing that sends text messages to subscribers' mobile phones. It's one of the easiest ways to reach customers and can be done instantly.
You can use SMS marketing for different purposes, such as:
To send updates about the company's services or products
To send reminders of appointments or upcoming events
To send special offers or coupons
To conduct polls and surveys
To run contests and giveaways
Why Is SMS Marketing Important?
The main benefit of SMS marketing is that it makes it simpler for individuals to learn more about your good or service. When compared to other forms of advertising, including social media ads and email campaigns, SMS messages demand less time and effort from the advertiser, making this type of marketing advantageous for companies with tight budgets.
8 Reasons To Use SMS Marketing Actively
If you're still on the fence about using SMS marketing, consider these eight reasons to get started.
1. SMS Marketing Is Affordable
SMS marketing is affordable, but it's not free. In a world where people are inundated with messages from all sides, you need to consider how much your audience will pay attention to your message and what they'll get in return. The fact that SMS marketing is so accessible makes it an excellent option for companies who want to reach their customers without breaking the bank.
2. It's Mobile-Friendly
Because the vast majority of people use their cell phones as their primary source of communication, SMS marketing is more easily accessible and more easily used than other forms of online marketing. Since it's mobile-friendly, it can be used to update customers on their orders or remind them about an upcoming event. Using a text message service provider, you can even send coupons or discounts to your customers right from the platform! When you use text message marketing services like Mailchimp, you'll have a slight learning curve to integrate it with platforms and set it up. In that case, you can look for Mailchimp alternatives.
3. It's Immediate
SMS marketing is a great way to reach your customers immediately. While social media posts have a shelf life, SMS messages are delivered straight to your customers' phones. Typically delivered within minutes so you can get your message out immediately. You can use it to thank customers for their business, promote new products or services, ask clients to leave reviews, and more!
4. It Works For Everyone
SMS Marketing works for everyone, no matter the age or demographic. A text message can be sent to anyone, anywhere, at any time. You don't need a computer or internet connection to receive them, so they are perfect for people who aren't online very often. SMS marketing also works well for businesses. Whether trying to reach Millennials, Gen Zers, or Baby Boomers, SMS marketing can be tailored to meet your needs and get results.
5. You Can Track Results And Make Adjustments Accordingly
One of the best reasons to use SMS marketing is because it gives you the ability to track your results and make adjustments accordingly. You will be able to see if your audience is responding to your campaign and then make changes as needed. This will help you better target your audience, so you can keep sending messages they're interested in receiving.
6. It Has High Conversion Rates
If you've ever wanted to get your audience's attention, then SMS marketing is the way to do it. The reason for this is simple: SMS marketing has a high conversion rate. According to studies, SMS marketing has a conversion rate of 20-30%, which is higher than any other form of online advertising. It's near 20x times the most effective form of marketing (email), with an average conversion rate of 3.26%.
7. It's Easy To Scale Up As Needed
Scaling up SMS marketing is simple as needed. You have the option to send a few or many thousand messages per day. Depending on their needs and interests, you can send tailored messages to various individuals on your list in addition to sending a single message to everyone on your list at once. You can send a small group of your text messages to see how many people open them, click on the links they include, or simply read them if you're unsure of how many people will reply to your message. This implies that instead of spending a lot of time or money up front, you can start small and build your business over time as needed.
8. It's Easy To Set Up
The fact that SMS marketing campaigns are simple to set up is a key benefit. For instance, if you run a BigCommerce store, all you need is your phone and the BigCommerce app—neither a website nor any other software are required. This makes it simple for anyone to begin using SMS marketing, regardless of their level of technical expertise. An SMS marketing campaign can be launched and going in a matter of minutes. You're prepared when you create and set up your message.
Conclusion
Every marketer should actively employ SMS marketing for a variety of reasons. The fact that it is simple, inexpensive, and versatile is its best feature. SMS marketing is a fantastic approach to establish rapport with your clients and reassure them of your commitment to them. Delivering coupons and discounts via text messaging works amazingly well!