Birdeye Launches Innovative Social Media Software for Local Brands and Businesses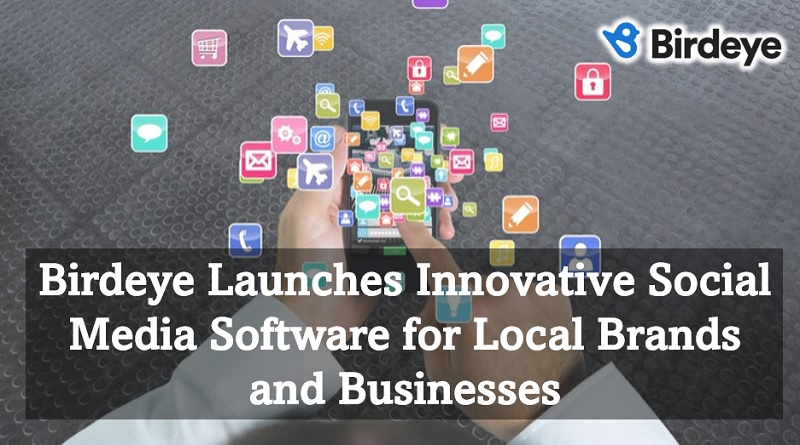 Birdeye, the leading all-in-one digital customer experience and reputation platform, announced the launch of Birdeye Social, a social media software platform designed from the ground up to revolutionize the management of Social media for local businesses with multiple social media accounts.
Birdeye Social simplifies social publishing and reputation tracking for businesses with multiple websites. Instead of manually creating unique posts for each location and locating posts across dozens of websites, businesses can create and publish custom posts with individual local information in just one step. As demand for social communication and consumer convenience explodes, it becomes essential for local brands and businesses to leverage technology to digitally interact with their customers set.
"Unfortunately, most social media tools were not designed for multi-location businesses, making it tedious to monitor social reputation and post across multiple accounts and locations,"

Dave Lehman, President, Go-To-Market and Chief Operating Officer at Birdeye.
"Birdeye keeps me organized and provides a total view of the social posts for my twelve locations in one place,"

"With Birdeye Social, I have the tools to create and schedule all of my posts for the month, so I can rest assured my social media is running on auto-pilot while I focus on growing the business."

Mary Rabalais, digital marketing manager of Memphis SEO.
Integrating Social with Birdeye's digital customer experience platform provides local brands and businesses with a comprehensive growth platform that includes solutions to get found online, manage their reputation, improve customer satisfaction, and engage with consumers through web chat, text, and now social media.
"Birdeye Social was designed from the ground up to meet the unique needs of multi-location businesses,"

"Birdeye is the highest-rated platform to publish personalized social content across locations, monitor and respond to mentions, engage with followers, and get critical business insights — within our all-in-one digital customer experience platform."

Neeraj Gupta, Co-founder and President of Research and Development at Birdeye.