Talk Shop Starts 2023 Strong, Acquires Jam PR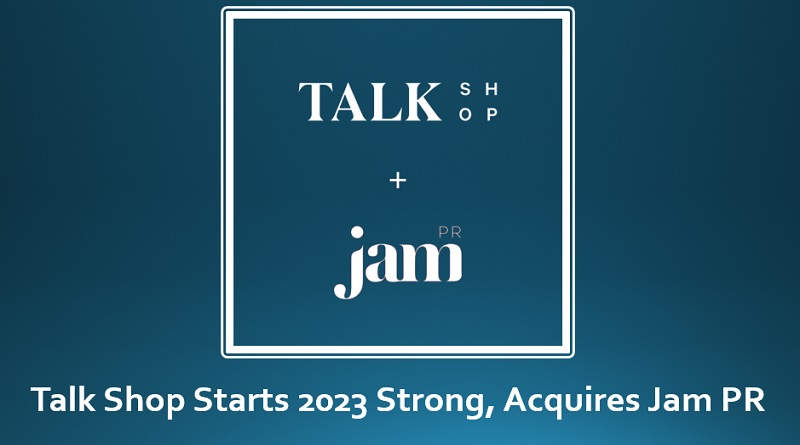 Talk Shop, one of Canada's leading media outlets, today announced the acquisition of Jam PR, a West Coast public relations firm that brings a journalistic approach to its customer services. This move strengthens Talk Shop as an industry leader by taking bold steps and contributing more to Vancouver's economic ecosystem.
Launched in 2017 by founder Ada Slivinski, Jam PR is known for its work in media relations, social media management, events, media training, and influencer collaboration. Slivinski brings a successful career as a journalist to his public relations firm, helping clients tell their stories through the media.
Slivinski works with clients from a variety of industries, including real estate, technology, nonprofits, and lifestyle. Slivinski joins Talk Shop as Vice President and will play an active role on Talk Shop's leadership team. In her role, she will focus on business development and growth in Vancouver.
"We are thrilled to have Jam PR and Ada Slivinski join Talk Shop,"

"Ada is a long-time friend of Talk Shop and there are a lot of synergies with our approach to strategy and creative campaigns. We know Ada is going to do amazing things within the Talk Shop team and be a major contributor to growth in Western Canada."

Katie Stevens, Talk Shop's Managing Partner.
Talk Shop was founded in Vancouver in 2011 and opened a second headquarters in Toronto in 2019. The group has more than 50 employees and serves clients in the real estate, technology, lifestyle and nonprofit sectors. Talk Shop supports its customers making them known and understood. This is achieved through an integrated approach to communication, with a focus on traditional PR tactics and digital strategy.
"Talk Shop is so well-known and respected in the Vancouver, and now Toronto, markets for their cutting-edge approach to communications",

"The tools they are investing in are so exciting. I am thrilled to join this whip-smart and innovative team. Together we will be able to provide such strong strategy and drive results for our clients; positioning them as the industry leaders they are and driving collective success."

Ada Slivinski, Vice President, Talk Shop.
Slivinski will be based at Talk Shop's Vancouver office, located in South Granville.