Thumzup Ad Tech Platform Empowers Companies and Brands to Incentivize their Fans to Post on Social Media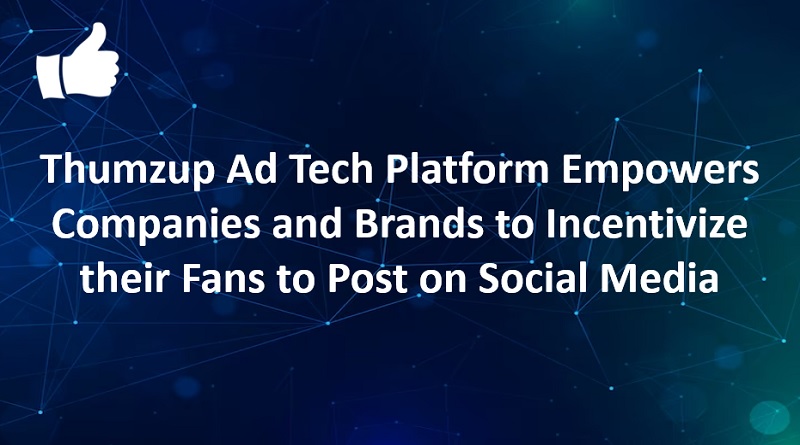 Thumzup Media Corporation is pleased to announce that their self-service programmatic advertising portal, accessible at ThumzupMedia.com, will allow small businesses in the United States to apply online and set up campaigns their first in less than 5 minutes to start increasing exposure to their products. And service.
While the company's initial launch efforts were focused on the Los Angeles area, direct-to-consumer (DTC) brands that focus online rather than physically can now start paying fans. their brand for their posts on social media through the Thumzup app.
According to the US Small Business Administration, there are 31.7 million small businesses in the US[1] and a 2021 survey shows that each small business spends an average of $534 per month on digital marketing. digital[2]. Taking just 10% of that ad spend could bring in around $1.7 billion in ad volume through the Thumzup platform, generating hundreds of millions of dollars in highly profitable revenue for the company.
"At Thumzup, we're democratizing the advertising industry, much like Uber did for transportation and Airbnb did for short-term rentals,"

"Instead of small business marketing budgets being sent to advertising conglomerates in New York or Los Angeles, we're enabling the vast majority of the spend to stay with the customers in their local communities to help foster their growth. If we're able to capture just a small percentage of local business' advertising budgets, we believe Thumzup has the potential to reach 'unicorn' status."

Robert Steele, Chief Executive Officer of Thumzup.