ViewLift Bolsters Commitment to European Market with Leadership Hire and Industry Keynote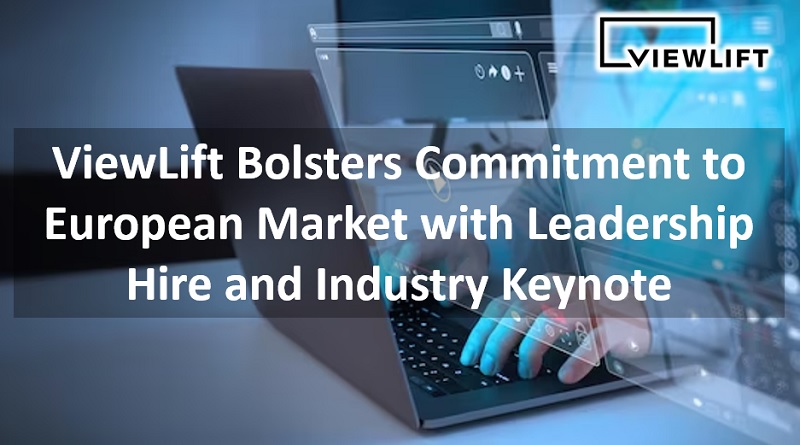 ViewLift, a global leader in end-to-end streaming and OTT solutions, has announced significant changes in Europe as part of the company's commitment to revolutionizing content consumption as well. such as engagement and retention of OTT viewers in the region.
In line with ViewLift's commitment to Europe, Rick Allen, CEO of ViewLift, will deliver a keynote speech at the ISE Europe 2023 Content Production and Distribution Summit in Barcelona, ​​West Spain on January 31, 2023.
Rick's keynote will prepare content owners and brands in attendance to leverage exceptional content and video streaming to directly reach and engage customers, and disrupt traditional models controlled by intermediaries.
"Connection is the new currency. Fostering direct relationships with consumers instead of relying on old-school yet expensive prime TV slots and other similar intermediary platforms is a current, realistic opportunity for even emerging brands,"

"We look forward to interacting with far-sighted brands looking to replace traditional ways of customer engagement with appealing content and new distribution models."

Rick Allen, ViewLift's CEO.
Recent LaLiga Tech Product Manager and former ViewLift Vice President of Sales, Fabio Gallo, returns to ViewLift as General Manager for Europe and Asia.
At LaLiga Tech, Gallo has led the development and global implementation of initiatives, solutions, partnerships and innovations. As a customer-focused leader, Gallo created a unified product strategy during his time at LaLiga Tech, ensuring that customer needs are at the forefront of product decisions. Products.
Prior to LaLiga Tech, Gallo led ViewLift sales in the EMEA, APAC and LatAm regions. Based in Europe, he is responsible for the go-to-market strategy for ViewLift in its regions. Gallo has more than two decades of expertise in the sports industry and OTT technology and has led major digital transformation projects for FC Barcelona and Dorna Sports (MotoGP).
"Europe and Asia are fast becoming video streaming and OTT hotspots, invigorated and made more complex by the regions' cultural and linguistic diversity. This opportunity is apparent in rising subscription revenues predicted to reach $18.24 billion in Europe by 2025. Fabio has demonstrated seasoned expertise in helping ViewLift customers stay ahead of the curve with tailored solutions that maximize their OTT tech investments. We are certain he will raise the bar with his return to ViewLift."

ViewLift CEO Rick Allen.