Comcast Wins Technology & Engineering Emmy Award for Sports Viewing Innovation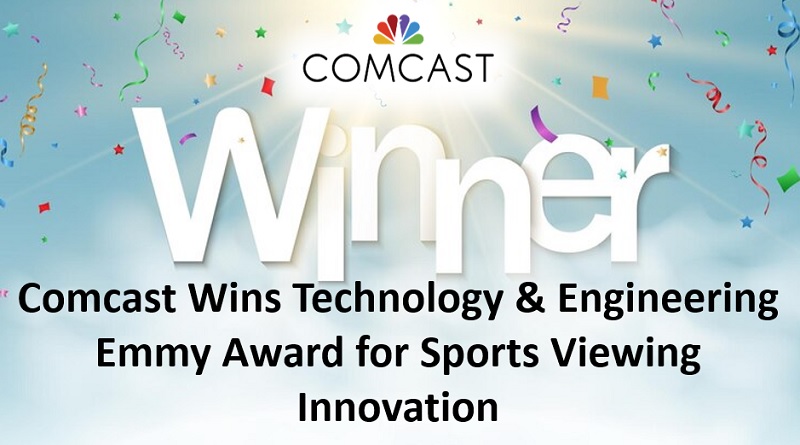 Comcast announces it has received the Technology & Engineering Emmy Award for creating and delivering innovative sports experiences to millions of customers on Xfinity, Sky and Peacock. The National Academy of Television Arts and Sciences recognized Comcast for using artificial intelligence and machine learning to provide viewers with an easy way to catch key moments from live sports events. next.
These innovations are made possible by Comcast's VideoAI technology. A central component of Comcast's global technology platform, VideoAI analyzes video streams in real-time and detects key moments using various audio, visual, and text signals. For sports, this includes points/goals, penalties and other key moments. As the live stream goes on, indexed highlights are aggregated as they happen into one interactive experience, giving viewers an easy way to see through all the great moments. best. , whether they plan to go live or just want a quick recap of the most important highlights after the event is over.
"VideoAI is a transformative technology, giving us the ability to rethink how we deliver innovative entertainment experiences to our global customers,"

"This incredible honor by the Academy is a tremendous acknowledgment of the work happening across Comcast to drive this innovation forward and ultimately deliver better experiences for our customers."

Fraser Stirling, Global Chief Product Officer, Comcast.
As an adaptive and flexible technology, VideoAI allows the teams at Xfinity, Sky and Peacock to customize the solution to meet the unique needs of their customers and the sports they serve. Technology now has the power:
Sky Sports synopsis: Offered on a variety of live sports including Premier League matches, cricket matches, golf tournaments and F1 races, Sky Sports Recap is an interactive experience that viewers can kick off in a live event to quickly recap or catch up on the most important moments that have taken place so far – even if they didn't watch it from the start.
Peacock key set: Available on Premier League matches, Peacock Key Plays places highlights as they unfold on an interactive timeline accessible at any time during a live match, giving customers the ability to ability to view an important moment or all as a playlist.
Xfinity Sports Highlights: Available on DVR recordings of select events like the FIFA World Cup, Xfinity Sports Highlights highlights important matches in the replay bar of the recording, giving customers a quick way to recap. the most important moments. Xfinity recently provided Sports Highlights for the FIFA World Cup and plans to expand the feature to other sports this year. Additionally, Comcast Technology Solutions is now making this technology available to customers as part of a suite of products, generating actionable metadata to drive a growing number of use cases, from content discovery to content discovery. to contextual advertising.