Gen3 Marketing successfully integrates agencies and introduces a unique brand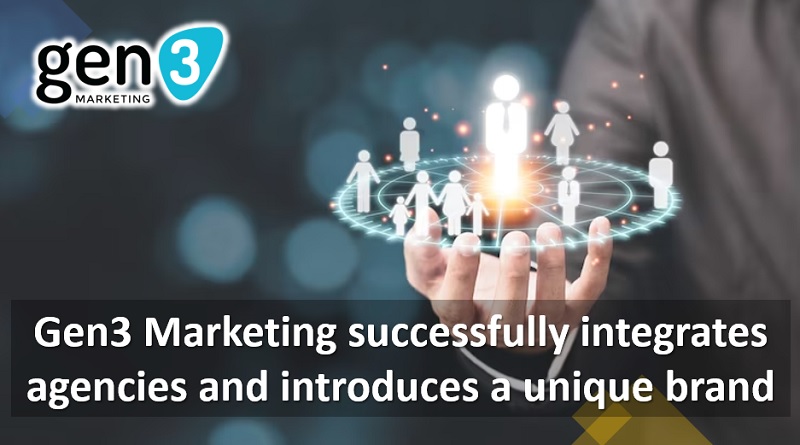 Gen3 Marketing, the world's largest independent affiliate marketing agency, today announced the consolidation of all of its agencies under one brand, dubbed Gen3 Marketing.
Through this merger, Gen3 Marketing will operate as a single agency with a primary focus on successfully executing affiliate partnerships and digital campaigns leveraging proprietary data and relationships. The system is designed to deliver outstanding results.
The strategic integration of five best-in-class agencies enables Gen3 Marketing to deliver more comprehensive solutions while expanding the agency's geographic footprint. The Gen3 Marketing Brand will now include the following groups, resources, and portfolios of resellers they previously purchased:
Benefits of OPM
OPM Pros has quickly become known for creating results-based value for its partners through the power of strategy, relationships and innovation. OPM Pros has enhanced Gen3 Marketing's capabilities with its award-winning reputation and experienced leadership.
AffiliateManager.com
AffiliateManager.com has been helping businesses compete with effective affiliate marketing programs since 2002. The integration strengthens Gen3's business-to-business focus while providing exclusive tools for businesses. small customers.
Optimus-pm
For over 10 years, Optimus-pm has been the industry-leading affiliate marketing agency with an unmatched reputation for delivering profitable results. Based in the UK, Optimus-pm brings a global experience to Gen3 Marketing and strengthens its international list.
digital OAK
Founded in 2015 in New York, OAK Digital brings seasoned leadership, a global workforce, and content collaboration expertise to Gen3. The integration provides Gen3 with innovative approaches to affiliate content strategies that deliver measurable results.
The agency consolidation will include Gen3 Marketing's first dedicated premium content team, which uses a combined PR/association approach to dramatically transform client business by driving awareness and growth. This team works side by side with agency teams of SEO, PPC, Display and Social experts, creating a fully integrated marketing solution for clients who require these services.
"Ever since our inception, we have endeavored to deliver cost-effective strategies that exceed the marketing and growth objectives of our clients,"

"As a leading international agency, this brand consolidation unifies the way we deliver service and provides our clients with more resources, data, reach and capability."

Gen3 Chief Operating Officer, Sam Leone.
Founded in 2007, Gen3 Marketing has won over 40 industry awards for delivering personalized, streamlined affiliate marketing programs that consistently drive industry-leading ROI for customers everywhere. verticals in the world.
The agency works with some of the fastest-growing online brands, having recently run successful campaigns for GNC, Carhartt, Fender Guitars and Fresh Direct.
"While Gen3 Marketing has consolidated under one single brand, one thing will remain the same: the agency will continue to focus all of its resources to achieve powerful results for clients and strategically transform data into outcomes,"

Co-CEOs Mike Tabasso & Andy Cantos.