DRUID and MoData Forge Strategic Partnership to Revolutionize Customer Engagement and Financial Solutions in South Africa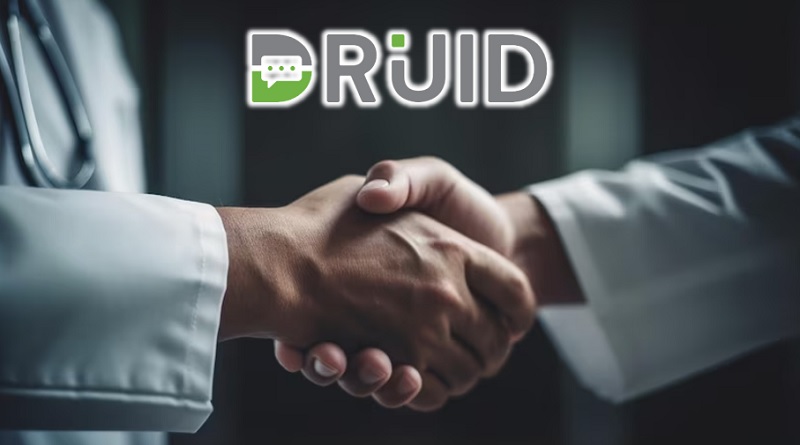 DRUID, an AI-driven dialogue leader, has announced a strategic partnership with MoData (Pty) Ltd, an emerging pioneer in AI-powered customer engagement, fintech and data-driven financial applications.
This partnership is poised to combine DRUID's advanced conversational AI capabilities with MoData's transformative financial business insights, equipping businesses with powerful tools to maximize their digital adoption strategy while improving interactions with consumers.
Aiming to revolutionize the financial and digital solutions industries in South Africa, this partnership brings together MoData's extensive experience in fintech, automation and anti-fraud with its innovative capabilities. Druid.
According to Gartner, AI and advanced analytics are increasingly shaping the future of business strategies around the world, requiring companies to take advantage of these technological advances to stay competitive. In this area, conversational AI and automated business applications are becoming essential for companies looking to increase customer engagement and data-driven decision making.
"We are excited about the potential of this alliance. Integrating MoData's years of customer engagement, fintech and financial application solutions expertise with DRUID's conversational AI will provide businesses with a unique blend of actionable insights and enhanced customer interactions",

Darren Turnbull, CEO of MoData (Pty) Ltd.

"This partnership is the pivotal ingredient in our provision of the MoData Interactive Digital 3600 Eco-System which is the first of its kind in South Africa that offers a total customer experience management solution at all interaction touchpoints."

Brendan van Staaden, Managing Executive – MoData Interactive.
MoData, founded in 1989 and headquartered in Sandton, South Africa, has been at the forefront of providing data-driven digital and automation solutions, especially in financial services, retail, media and telecommunications. With this new alliance, MoData aims to reinforce its commitment to providing companies with the best data-driven technologies and solutions.
"Joining forces with MoData reinforces our commitment to providing businesses with groundbreaking solutions. Their expertise in fintech and customer engagement technologies, combined with our conversational AI, will undoubtedly reshape how businesses interact with customers and strategize for growth",

Liviu Dragan, CEO DRUID.
"The integration of customer engagement toolsets, financial business applications and conversational AI marks an exciting juncture in the AI landscape. Our collaboration with MoData will set new benchmarks for intelligent customer interactions and data-driven decision-making",

Dragos Filastacheanu, Senior Director, Sales, Channels and Alliances at DRUID.
DRUID's technology is designed to seamlessly integrate with different business ecosystems. By leveraging technologies like machine learning, natural language processing, and speech recognition, DRUID delivers intuitive, efficient, and personalized customer interactions.
This partnership highlights the growing importance and integration of AI in the fintech landscape, promising improved strategies and superior customer experiences for businesses worldwide.