Omnicom Media Group launches TRKKN in the Middle East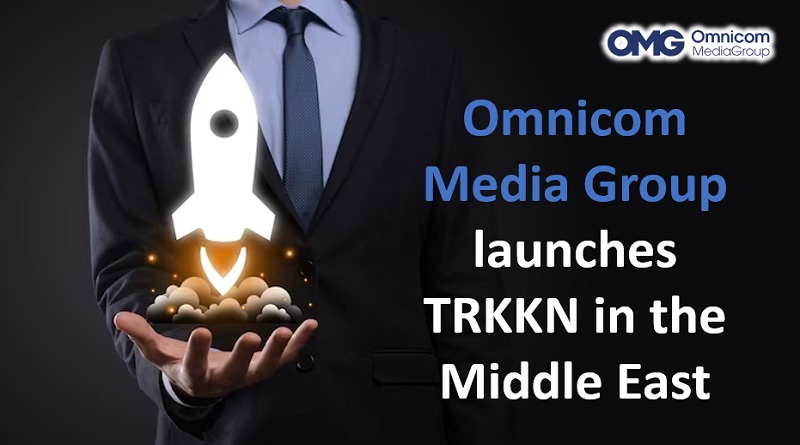 Omnicom Media Group (OMG), the media services division of Omnicom Group Inc., announced the launch of Google Marketing Platform consulting and Google Cloud Platform TRKKN in the Middle East.
Founded in Germany in 2008 as Trakken, the Cloud Technology, marketing and analytics consulting firm has become one of the largest Google Marketing Platform (GMP) and Google Cloud Platform (GCP) resellers in Europe. It was acquired by OMG in 2015 and is rapidly expanding globally, growing from 5 European countries to 14 markets in Asia Pacific, Europe and North America in just 8 months.
Under OMG ownership, TRKKN's offerings have expanded from a Google reseller to include a variety of services that help customers manage their Google Marketing and Cloud stack, including digital analytics, technology advertising technology, conversion optimization, advanced analytics and AI, cloud engineering, training and support, advanced release, and comprehensive strategic planning for all Google products. As more customers begin or scale their digital, in-house or hybrid media transformation operations, TRKKN is responding to this changing need with a highly flexible service model. than.
The Middle East has some of the fastest-growing economies in the world and is very hungry for digital transformation. With over $700 million invested in startups in the UAE alone, companies are seeing tremendous growth in the region and investing in AdTech and MarTech to ensure they have the right platform to scale effectively in the MENA region. Advertisers in the region also aim to unify their advertising and marketing technologies to control costs and strive to better understand consumer behavior, while always looking for effective communication. better communication. TRKKN's GCP and GMP-certified partnership allows customers to enjoy best-in-class experiences and helps drive continued value from their technology systems.
"We're thrilled to now bring the global TRKKN brand and its advanced offering to our markets, as it will help advertisers capitalize on the scale and scope of the Google Stack. With the launch of this established Google Marketing and Cloud partner, we will be even better placed to accelerate our client's digital transformation. Our mission is to help them build deeper consumer connections and increase their digital efficiency with technology,"

"I am also delighted to welcome Vimal Badiani to OMG MENA as TRKKN's Managing Director for the Middle East. His deep understanding of the marketing and technology landscape, combined with his passion for driving results, make him the perfect person to lead TRKKN and deliver value and agility to our clients."

Elda Choucair, CEO of Omnicom Media Group MENA.
"As the digital ecosystem becomes increasingly fragmented, clients need expertise to effectively manage their Google Marketing infrastructure. We're meeting this demand with our team of experts who are renowned for their ability to impart insightful clarity, deliver substantial value, and ensure complete transparency in their operations,"

"Our Google Marketing Platform and Cloud Platform specialist consultants provide a technological solution that strikes a balance between personalized marketing and data privacy control and adapts to the evolving attention patterns of consumers. In doing so, TRKKN meets the needs of both brands and agencies."

Vimal Badiani, Managing Director at TRKKN MENA.