Uptempo Launches Integrated Platform to Improve Marketing Visibility, Velocity and Agility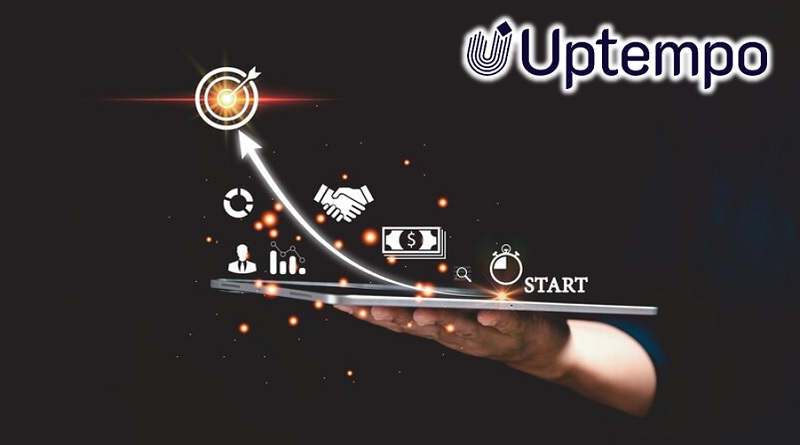 Uptempo, a leading provider of marketing planning software, has launched a new platform that helps enterprise marketing organizations plan better, spend smarter, and execute with confidence. This new product combines the capabilities of Allocadia, BrandMaker and Hive9 to create a unified marketing system with profiles for campaign planning, marketing financial management and labor management. Uptempo replaces disconnected, error-prone spreadsheets, PowerPoints and other point solutions with a single platform that gives marketers unprecedented visibility into plans, budgets, projects and their performance.
"Uptempo has been critical to our effort to transform our marketing budget management from a painful process into one that is defined and consistent, giving us the agility to quickly re-allocate investments as needed,"

"With Uptempo's campaign planning capabilities, we can further layer in campaign performance metrics for a clear picture of return on ad spend, cost per lead and channel performance. This helps ensure that the marketing plan supports our company objectives and delivers a return on marketing spend."

Jaime Garza

, Senior Manager of Marketing Operations at SolarWinds.
Now more than ever, enterprise marketers need to clearly communicate their plans with stakeholders across the enterprise, measure their impact and pivot plans when necessary. Uptempo enables this with:
An activity planner that connects campaigns to strategies, projects, and budgets and keeps distributed marketing teams aligned around scheduled and in-market activities.
A flexible planning hierarchy that reflects the complexities of enterprise marketing efforts across multiple buyers, geographies, products and currencies.
Impact modeling that helps marketers visualize anticipated campaign performance to maximize sales impact and shift tactics to those that promise the greatest return.
Comprehensive reporting and analytics so marketers can measure campaigns, investments and projects quickly and easily.
Powerful workflow automation that reduces latency, manual effort and errors, accelerating time to market.
Seamless integration with financial, sales, martech, performance management, and business analytics solutions to eliminate the painful, time-consuming effort to compare data across platforms.
"Today's announcement represents a big step forward in our mission to help marketing teams connect performance data to plans, measure outcomes, and be more agile in a fast-changing business environment,"

"It is the result of a great collaborative effort between our product teams and customers, and this new platform will allow us to continue to innovate much more quickly."

Mirko Holzer

, CEO at Uptempo.