DigitalReef Merges with Gamers Club in Historic Deal to Disrupt $360B Gaming and Digital Media Market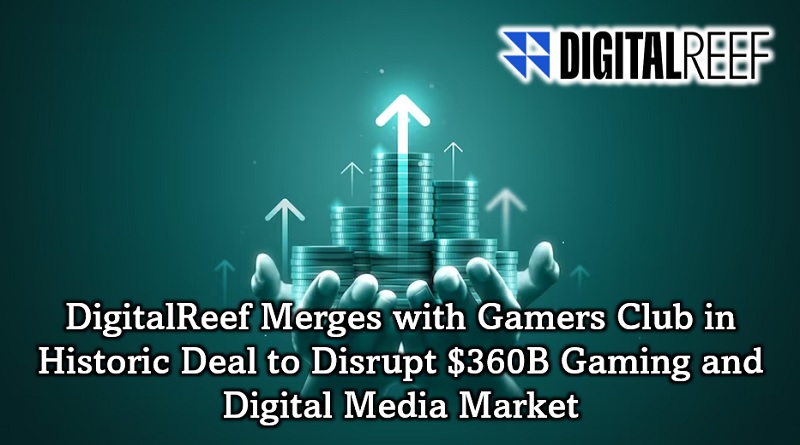 DigitalReef, the world's leading mobile marketing and connected TV (CTV) technology company, has announced a historic merger with Gamers Club, Latin America's largest video game matchmaking platform and community hub. The combination of these two companies, newly renamed Siprocal, will create a groundbreaking game distribution, monetization and engagement platform that leverages leading direct audience access and insights across America.
With this merger, which closed on March 7, Siprocal will bring together partners, brands, publishers and consumers by operating at the intersection of content consumption and audience behavior through a unique combination of distribution, engagement and monetization. increase the value of a person.
Access to DigitalReef's carrier/OEM distribution partnerships supporting over 

580M

 registered, 

240M

 6-month active and 

130M

 monthly active users;
Strong user engagement through the integration of Gamers Club's holistic solutions for all gaming-related functionality.
Monetization of highlighted engaged user base across devices, utilizing DigitalReef's and its partner's proprietary data delivering optimized outcomes for stakeholders.
Authentic relationships with users/gaming community and timely, relevant, individualized content, experiences, and other offerings linking gamers and other industry stakeholders.
"The merger of these two leading companies illustrates the increasing prominence, relevance, and necessity of linking technology and media to gaming."

"I'm excited to work alongside and continue building an industry-leading team to take advantage of this moment in time to drive Siprocal's growth through the thoughtful pursuit of consumer engagement, monetization and immersive media experiences – in a way that, as our name suggests, enables two-way value creation with our partners and customers."

Ari Segal

, formerly Gamers Club's Executive Chairman and Siprocal's newly named CEO.
"Siprocal is a first-of-its-kind, next-generation platform that bridges the needs of multiple key stakeholders and end users in the gaming and mobile media spaces. Connecting mobile carriers and OEMs to game studios and publishers, brands to customers, users, and subscribers, Siprocal is uniquely positioned to meet each party in the time and place that is most convenient and relevant driving meaningful results and experiences."

Steve Cohen

, Chief Strategy Officer of AEG and Executive Vice President of The Anschutz Corporation, and the newly appointed Board Chair of Siprocal.