MobileFuse Supports Global Privacy Platform, Streamlines Privacy Regulation Adoption for Advertisers and Publishers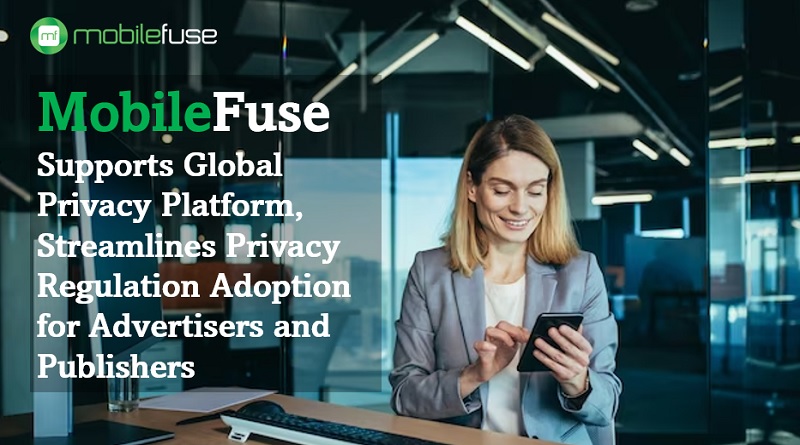 MobileFuse, one of the largest in-app advertising platforms, CTV and DOOH, has announced that it supports the Global Privacy Platform (GPP), a product of IAB Tech's Project Rearc initiative. Lab, helping the digital advertising industry deal with changing privacy regulations. MobileFuse was one of the first advertising platforms to use GPP.
GPP streamlines global technical standards for privacy into a single, unified toolkit that adapts to changing regulations across channels and markets. Using a single protocol reduces the cost of maintaining compliance across solutions and markets. GPP currently supports three approval chains: Confidentiality in the US, IAB Europe TCF and IAB Canada TCF. The platform also recognizes US state-specific privacy strings and incorporates new chains as they become available, including privacy signals from California, Virginia, Colorado, Utah, and Connecticut. This news demonstrates MobileFuse's commitment to maintaining regulatory compliance and supporting consumer privacy initiatives.
"Privacy laws and regulations are consistently updating, and it's critical advertisers, publishers and solution providers maintain compliance. The GPP is a great tool that ensures our campaigns meet current and emerging privacy and data regulations,"

"We're proud to be among the first companies to adopt this new platform, and encourage all others to double down on mitigating privacy risks and respect users' privacy choices."

Chris Hughes, Head of Mobile Innovation & Privacy at MobileFuse.
MobileFuse supports GPP chains from publishers and SSPs for OpenRTB tag integration, pre-bidding, and VAST tags, as well as via the MobileFuse SDK. Additionally, the company creates GPP chains from old US privacy and GDPR approval chains, allowing for backward compatibility.